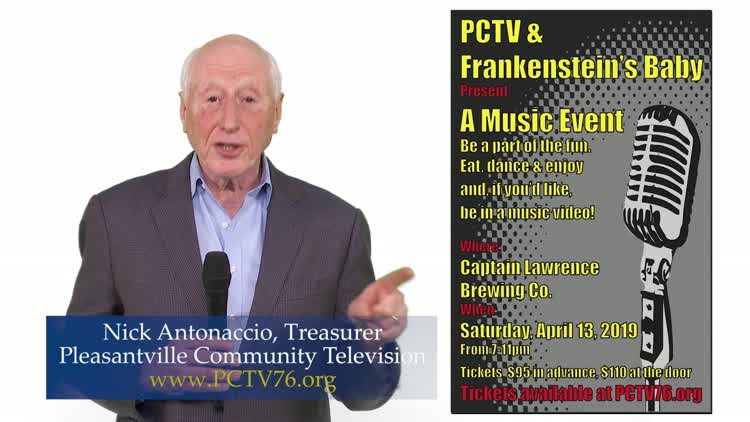 PCTV & Frankensteins Baby team up to make a music video of their original song A SIMPLE LIFE in a party atmosphere at Captain Lawrence Brewery. Come be a part of the video and eat, dance, enjoy!
Tickets in Advance $95
At the Door $110
Category:
Pleasantville Public Access
Guests:
Frankenstein's Baby
This header is a placeholder
Welcome to PCTV76. With PCTV76's On Demand system, you can watch previously broadcast content from our schools, local government and public community channels. You can also watch live broadcasting now from our live feed.