Recently Added
View All recently added episodes and specials.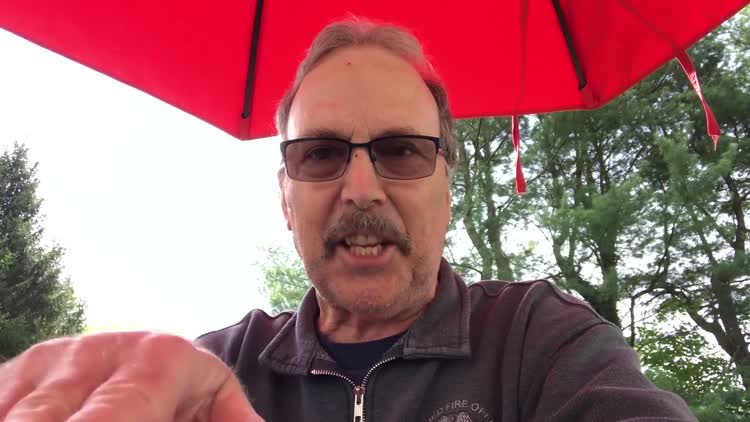 Host, Wayne McParland, discusses the right's view that public pensions are the enemy.
Category:
Pleasantville Public Access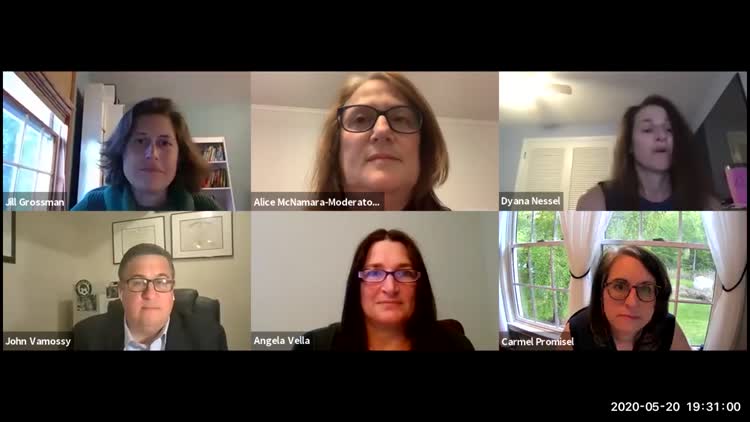 Board of Education Candidates Forum 2020
2020 Board of Education Candidates Jill Grossman, Carmel Promisel, John Vamossy and Angela Vella take questions from Moderator Alice McNamara, of the League of Womens' Voters, about what they'd like to accomplish if elected in June. These four candidates are running for two available three year terms.The live web forum was organized by Dyana Nessel representing the PTA's and the PCO.
Guests:
Jill Grossman Carmel Promisel John Vamossy Angela Vella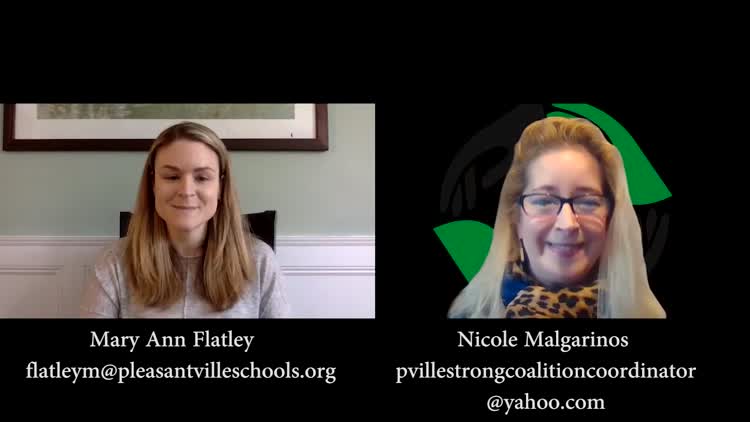 Zoom Interview with Mary Ann Flatley
Pleasantville STRONG Coalition Coordinator, Nicole Malgarinos, interviews Mary Ann Flatley, Student Assistance Services Counselor at PMS and PHS, about available student resources. To contact Mary Ann Flatley you can email: flatleym@pleasantvilleschools.org Or Remind: Text:@msflatle to 81010 or follow Sources of Strength! Instagram: @sourcesofstrength.pville and twitter: @pvillesos
Category:
Pleasantville Public Access
Guests:
Nicole Malgarinos Mary Ann Flatley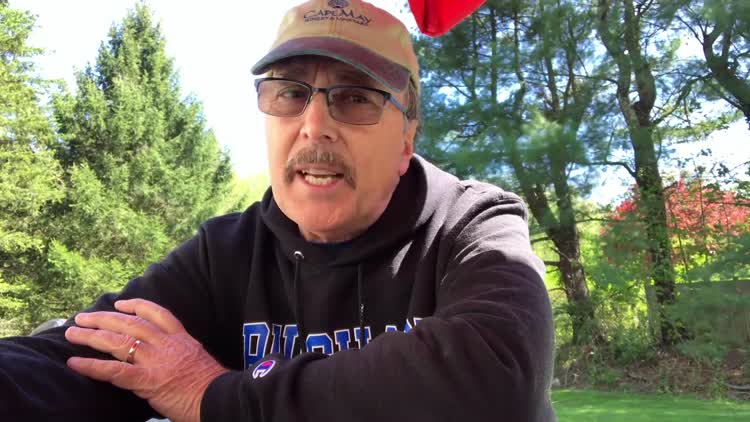 Wayne McPartland, host, analyzes the question, "Are we coritical thikers or just sheep?".
Category:
Pleasantville Public Access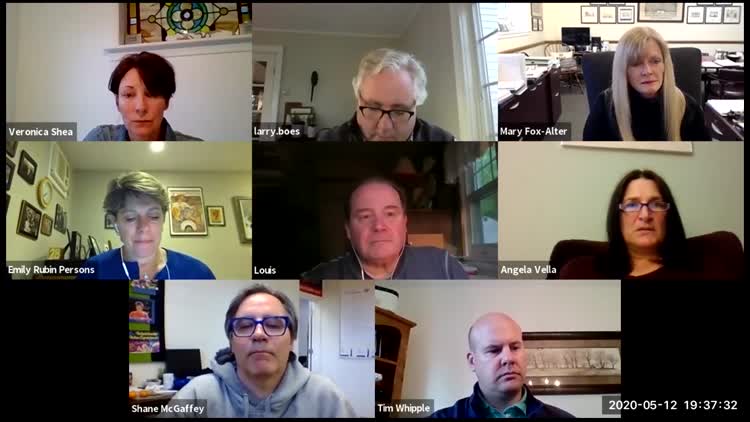 The Board of Education Meeting of 05-12-20
The Board of Education votes on new policies and on a resolution regarding cooperative bidding for the 2020-2021 school year.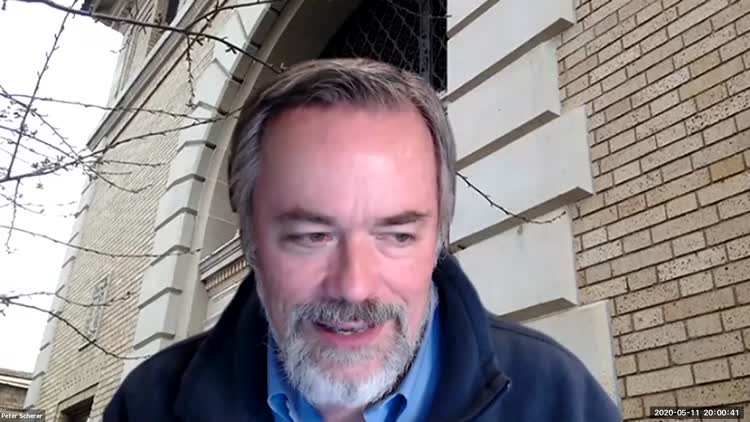 The Village Board Meeting of 05-11-20
RESOLUTIONS:
Res. No. 2020-95 Approval of Minutes
Res. No. 2020-96 Approval of Budget Amendments FYE 2020
Res. No. 2020-97 Approval of Payment of Claims FYE 2020
Res. No. 2020-98 Authorization to Advertise for Bids / Tree Removal Services
Res. No. 2020-99 Authorization to Close Escrow Accounts & Surrender Balances to Village General Fund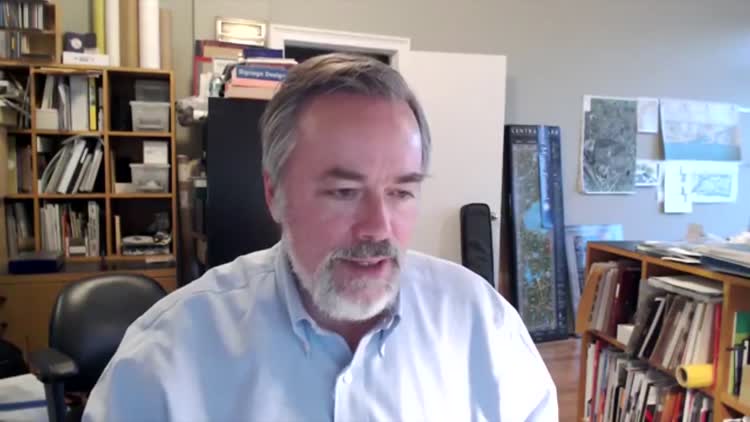 Village of Pleasantville Virtual Town Hall Meeting of 05-06-20
Village of Pleasantville holds a virtual town hall meeting live on Facebook on May 6, 2020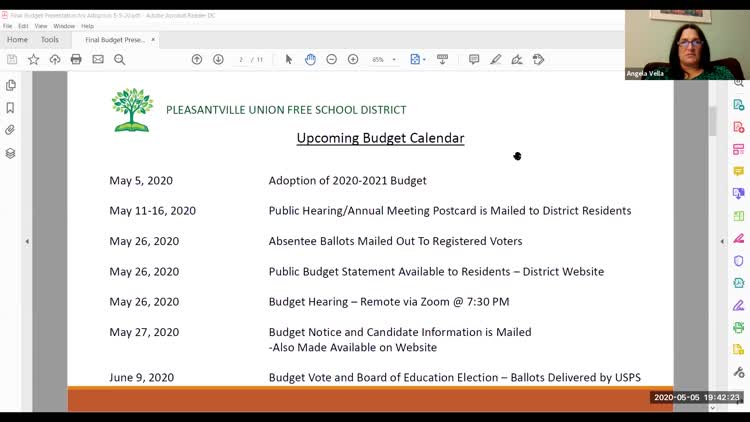 The Board of Education Meeting of 05-05-20
The Board of Education reviews and then votes on the school district budget for the upcoming 2020-21 fiscal year.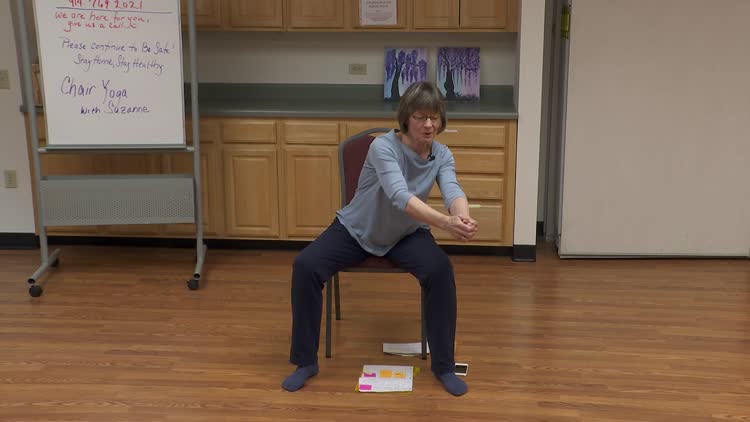 Suzanne Cohen gives a "Mindful Chair Yoga Class" at the Clinton Street center.
Category:
Pleasantville Public Access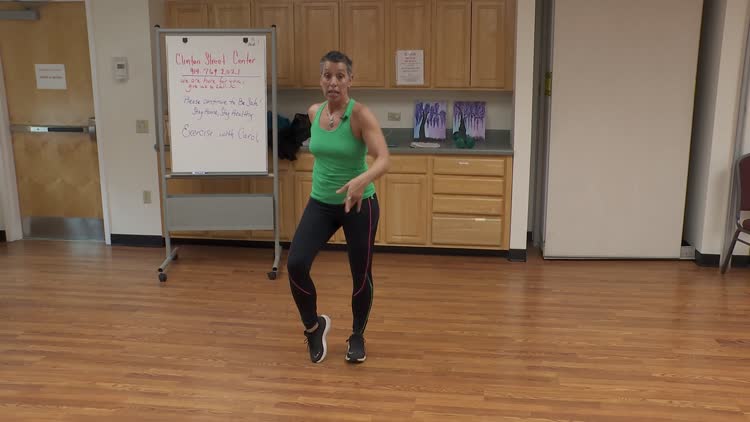 Certified Group Excercise Fitness Instructor, Carol Migliorelli, gives an Exercise Class at the Clinton Street Center.
Category:
Pleasantville Public Access
Guests:
Carol Migliorelli