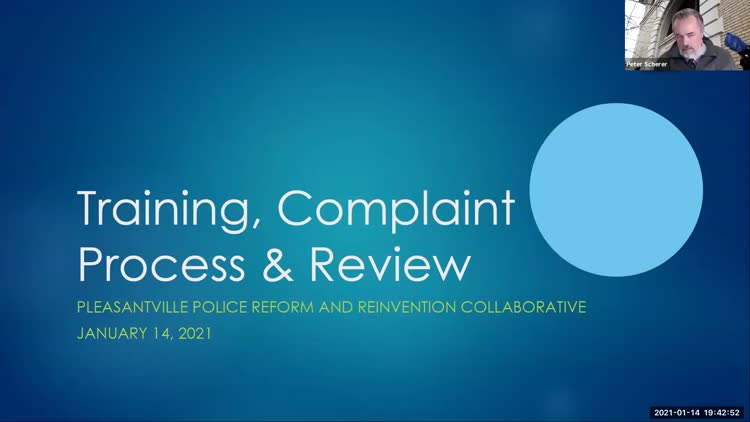 Police Reform & Reinvention of 01-14-2021
Governor Cuomo issued Executive Order #203 which requires each local government with a police agency to perform a comprehensive review of police policies, procedures and practices; and, develop a plan to improve such protocols for the purposes of addressing particular needs of the communities served by such policy agency.
The intent of the process is to be collaborative and transparent. Public forums will be announced and written comments are requested via email to: policereform@pleasantville-ny.gov.
This header is a placeholder
Welcome to PCTV76. With PCTV76's On Demand system, you can watch
previously broadcast content from our schools, local government and public
community channels. You can also watch live broadcasting now from our live
feed.