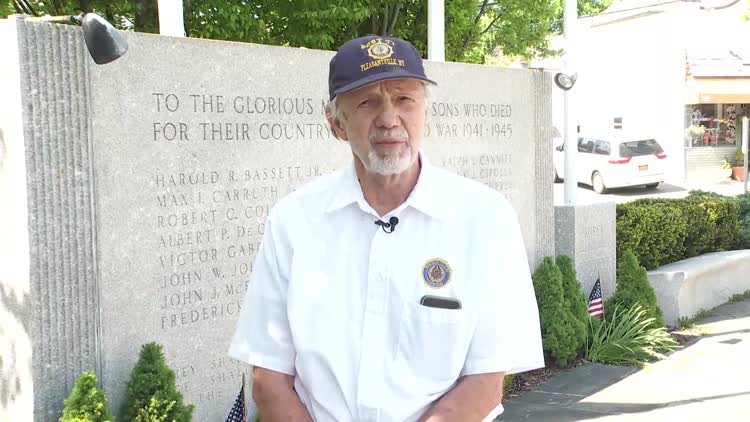 Memorial Day Ceremony of 2020
The Village of Pleasantville's 2020 Memorial Day Ceremony, filmed live at Village Hall on May 25,2020. Hosted by Mayor Peter Scherer and featuring Roy Westmoreland, Commander of Fancher Nicoll American Legion Post 77, Thomas Abinanti, New York State Assemblyman (92nd District), Steven Lord, Village Trustee, Joseph Stargiotti, Village Trustee, Kyle Largey, Pleasantville Student and Angela Vella, President of the Board of Education for the Pleasantville School District.
Category:
Pleasantville Public Access
Guests:
Roy Westmoreland Thomas Abinanti Peter Scherer Steven Lord Kyle Largey Joseph Stargiotti Angela Vella
This header is a placeholder
Welcome to PCTV76. With PCTV76's On Demand system, you can watch
previously broadcast content from our schools, local government and public
community channels. You can also watch live broadcasting now from our live
feed.